Next-Gen Routing API
From walking to e-bikes, the Cyclers Navigate tailors routes
for all types of micromobility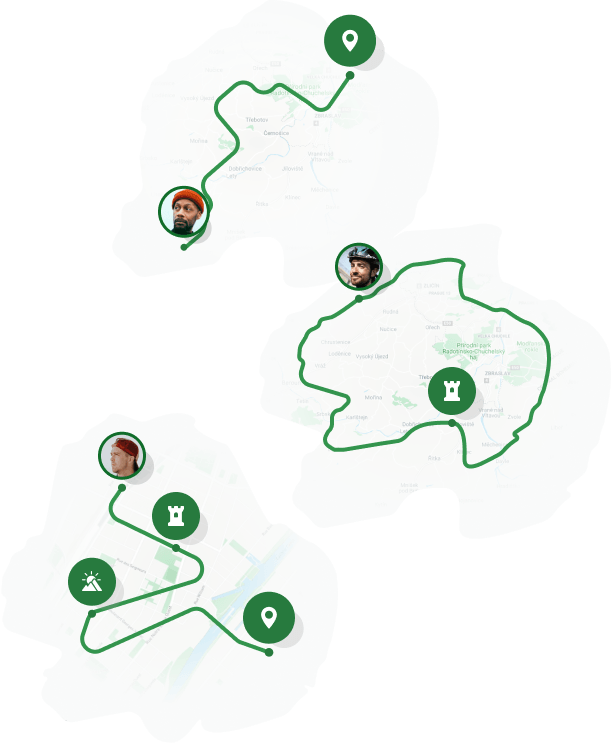 The Widest Range of Route Types
Go beyond standard point-to-point routes—Cyclers also suggests circular routes, multi-stop tours and even routes of a specified length. From mostly direct commuting routes, through a more meandering recreational or tourist routes up to circuits for those sport rides—Cyclers can find them all!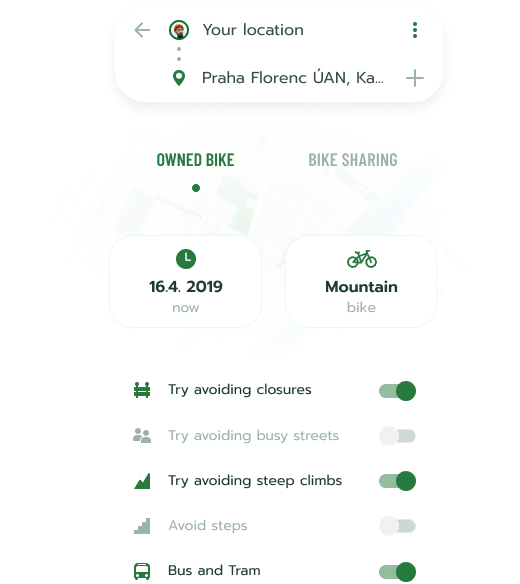 Flexible Route Optimization Criteria
Go beyond time and distance—Cyclers optimizes routes for numerous real-life route-choice criteria, including safety, air-quality, traffic-exposure or comfort. Combine multiple optimization objectives and shape the routes in a way not possible with usual single-criteria routing engines.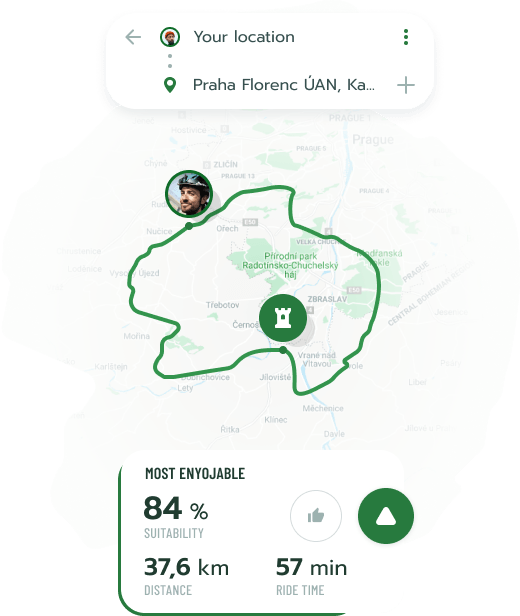 Better Described Routes
Routes generated by Cyclers come with detailed information, so that cyclists know what to expect on their route. Surface, steepness, popularity or traffic exposure on each route segment as well as hazards reported by the community are described in the suggested routes and can be displayed to the user.